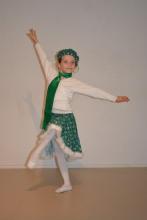 What about your Christmas shopping? If you have a large family and many friends you might be quite busy now because you might want to buy presents for each one of them. This is most inconvenient because right now the shopping centres are packed with crowds. Masses of people want to buy loads of things, and the more they purchase the happier the sellers are.
At all times and in all centuries there have been sellers. There is nothing wrong with that. People changed goods or bought them for money. That is quite normal as well.
But there had been a situation where Jesus was most upset with the trading. Jesus had just arrived in Jerusalem and went into the temple there. Read yourself.
When Jesus entered Jerusalem, the whole city was stirred and asked, "Who is this?" The crowds answered, "This is Jesus, the prophet from Nazareth in Galilee." Jesus entered the temple courts and drove out all who were buying and selling there. He overturned the tables of the money changers and the benches of those selling doves.  "It is written," he said to them, "'My house will be called a house of prayer,' but you are making it 'a den of robbers. (Matthew 21, 10 – 13 NIV)
Everything has it's time and it's place, Salomon wrote hundreds of years before that event already. The temple in Jerusalem had been a place where people were supposed to pray to God. But Jesus found there many traders who offered animals for sacrifice, and money changer because many  foreigners used to come to Jerusalem.
What about the Advent Season? Is it a time of consuming and purchasing and hectic business? What are we waiting for during Advent? That Santa Clause or the Christmas child will bring presents? That we will have delicious food?
What do Advent and Christmas precisely mean to you?