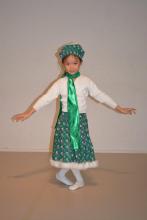 There are many passages in the Bible that deal with love. Love is the main theme of the New Testament, of that part of the Bible that deals with Jesus and the time afterwards.
This passage is part of a letter that Paul wrote to the congregation in Rome. Here he sums up what love is.
Let no debt remain outstanding, except the continuing debt to love one another, for whoever loves others has fulfilled the law. The commandments, "You shall not commit adultery," "You shall not murder," "You shall not steal," "You shall not covet," and whatever other command there may be, are summed up in this one command: "Love your neighbour as yourself." Love does no harm to a neighbour. Therefore love is the fulfilment of the law. (Romans 13, 8 – 10 NIV)
In the Greek language there are four different word for what we name "love." We are talking about food that we love, and mean that it tastes good. We say that we love to go shopping or love going out for dinner, and mean that we enjoy doing that. We even talk about love that can be bought or that we make, and everybody knows that we don't mean love but simply erotic actions.
When Jesus talks about love He means heartily affection. When I love another person with all my heart then I don't want to do anything evil against him, then I don't cheat him or betray him, and a lot more. So it is totally correct when Paul writes here that love sums up all laws.
Christmas also is called the "feast of love". That does not mean that we shall we shall be specially nice to each other during this period of time. We shave behave nicely to each other all the year round. It rather mean the feast of love because Jesus is the personified love, and because we celebrate His birthday.
Is it possible to buy love?