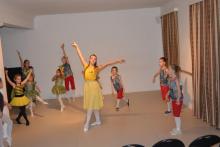 You cannot look at Christmas, Easter, and Pentecost separately. All these festivities belong together, and only together do they make sense.
Several hundreds of years before Jesus came into the world God already told some Jewish prophets that He would send His Son into the world for the salvation of mankind.
Then there had been a young girl named Mary, and God selected her to have the privilege of being the mother of Jesus. At Christmas then the baby Jesus was born. People from all levels of society came and paid homage to the baby because God had revealed to them that is is a very special baby, His Son, the Saviour of the world.
A bit more than 30 years later Jesus started travelling through the town and villages of the Jewish country. He healed the sick and preached to people.
The Jewish authorities completely opposed Jesus, finally caught him and executed him. On Good Friday we are thinking of this event. On Easter Sunday we then celebrate the resurrection of Jesus.
On Ascension Day we remember that Jesus went back to His Father into Heaven. At Pentecost God sent us the Holy Spirit. Each person who honestly believes in Jesus and accepts him as his personal Saviour may have this Holy Spirit in his heart.
But this by far is not the end of the story. Jesus has promised us that He will come back. This will happen some time in the future. God alone knows when this will happen. Yet John had received the privilege from God that he had been allowed already to glimpse a little into that future. This is what he saw:
After this I looked, and there before me was a great multitude that no one could count, from every nation, tribe, people and language, standing before the throne and before the Lamb. They were wearing white robes and were holding palm branches in their hands. And they cried out in a loud voice:
"Salvation belongs to our God, who sits on the throne, and to the Lamb."
All the angels were standing around the throne and around the elders and the four living creatures. They fell down on their faces before the throne and worshipped God, saying:
"Amen! Praise and glory and wisdom and thanks and honour and power and strength be to our God for ever and ever. Amen!" (Revelation 7, 9 – 12 NIV)
The word "Lamb" stands for Jesus because he had been slaughtered like an innocent lamb.
Each person has to decide for himself whether he or she wants to be part of this rejoicing multitude or not.