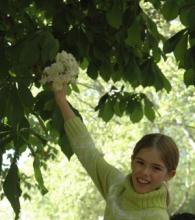 Happy is the man that finds wisdom, And the man that gets understanding. For the gaining of it is better than the gaining of silver, And the profit thereof than fine gold. She is more precious than rubies: And none of the things you can desire are to be compared unto her. Length of days is in her right hand; In her left hand are riches and honour. Her ways are ways of pleasantness, And all her paths are peace. She is a tree of life to them that lay hold upon her: And happy is every one that retains her. (Proverbs 3, 13 – 18)
In the Bible in the Proverbs written by Salomon we don't at all read that material goods would be what we should most chase after. Something completely different has got highest priority: Striving for Wisdom.
Several thousand years have gone by since Salomon wrote these proverbs. Even the translation here sound old fashioned in a way. So, are the Proverbs still of any value to us today?
My personal answer is a definite "Yes".
In the society of today to is generally known that it is important to go to school and to study. Due to good schools young people gain a lot of knowledge. The longer our young one go to school and study, the more knowledge they will manage to pile up in their heads. But have they achieved wisdom then?
It takes a long time until a person becomes really wise. Some people even say that real wisdom would only be achieved when having become old. In any case especially children and young people need the helping hand of adults in order to gain real wisdom. Happy may be those children that are being supported by lovingly caring adults.
Striving for wisdom had no only been very important in the Old Testament. Paul also writes about it in the New Testament:
For this cause I also, having heard of the faith in the Lord Jesus which is among you, and the love which you show toward all the saints, cease not to give thanks for you, making mention of you in my prayers; that the God of our Lord Jesus Christ, the Father of glory, may give unto you a spirit of wisdom and revelation in the knowledge of him; (Ephesians 1, 15 – 17